MAGMOVE Wide and Thick version EBike-Specific Seat Cushion
€49,00
€49,99
saving
€0,99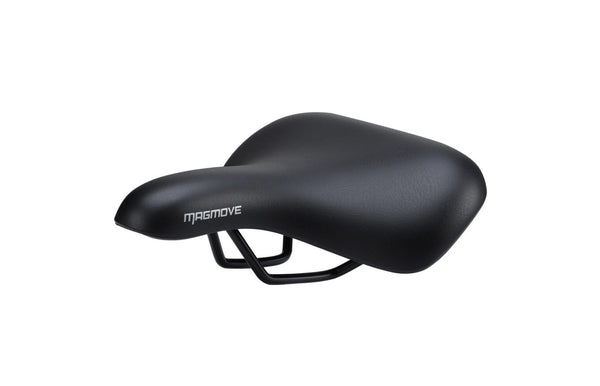 MAGMOVE Wide and Thick version EBike-Specific Seat Cushion
€49,00
€49,99
saving
€0,99
MAGMOVE Bike Seat Bicycle Saddle, Light Memory Foam Padded High Density PVC Leather Waterproof Bicycle Seat for MTB City Bicycle Mountain Bike Road Cycling ect
【Ergonomic Design】 streamlined design, narrow in front and wide in back, which can reduce friction. When riding, the thigh can move freely to prevent the friction of the inner thigh. The thickened sponge will reduce the pressure on the hips and make riding more comfortable.
【Quality Material】Our bike saddle covers are made of premium  memory foam sponge and high density PVC leather providing shock-absorbing performance for reducing the pressure on the hips. This will help you get rid of pain during cycling and enjoy longer rides.
【Shockproof】 The spring and bracket at the bottom of the bicycle seat provide good shock absorption support, and it can ride comfortably even on rough roads.
【High Stability】 Our bike seat covers fit your bike saddle tightly. This will effectively prevent the bicycle seat cushion from sliding and improve long distance cycling comfort. Not just for comfort, but maximum safety.
【Perfect Bike Accessories】 It very easy to install and will keep the cover in place, this seat is suitable for most bike types. It is very suitable for mountain bike, city bike, MTB or fitness bike.